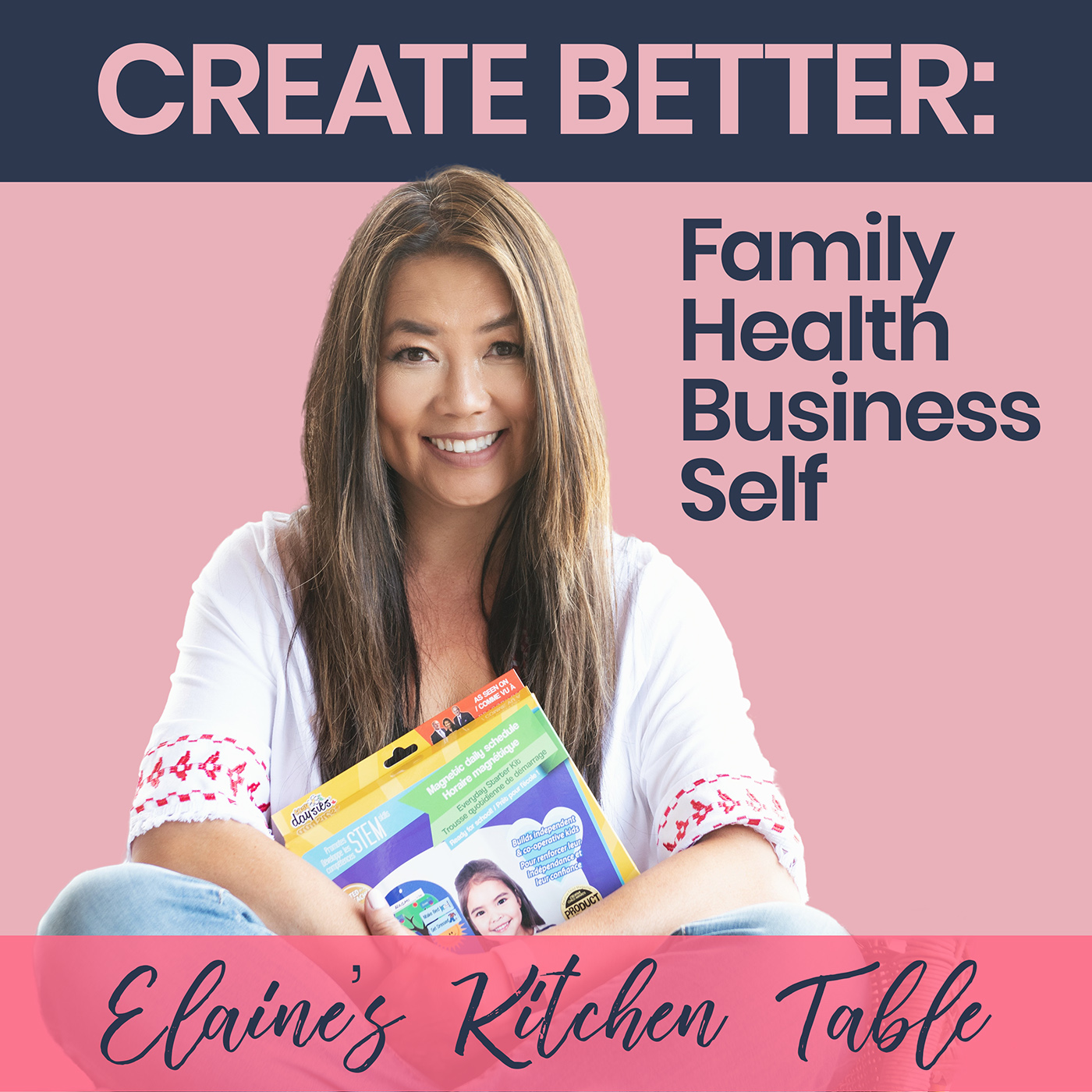 Determination, resilience and support are vital for entrepreneurial survival. Learn the best tip Kim Vopni shares from her mentor that changed her business and how she views all aspects of her life to achieve success.
As a mom of two boys, Kim not only shares the importance of going out and create your own life, do not just sit and watch others do it on YouTube, but she is a living example!
Kim is a self described "pelvic floor geek".  She is known as The Fitness Doula and is the author of Prepare To Push™ - What Your Pelvic Floor and Abdomen Want You To Know About Pregnancy And Birth.  Kim is the owner of Pelvienne Wellness Inc, and Co-Founder of Bellies Inc.  She is also the founder of a pelvic health event called Kegels and Cocktails with events across Canada.  All this while being a mom of 2 busy boys.
Show notes: https://elaineskitchentable.com/048
Connect with Elaine:
Connect with Kim:
Facebook: https://www.facebook.com/VagCoach
Website: www.pelviennewellness.com/
Get a free chapter from Elaine's book, Sell Your Passion: https://elaineskitchentable.com/book/
Episode Sponsor:
UPS, visit https://www.ups.com/comebackstrong to save up to 50% on your shipping!