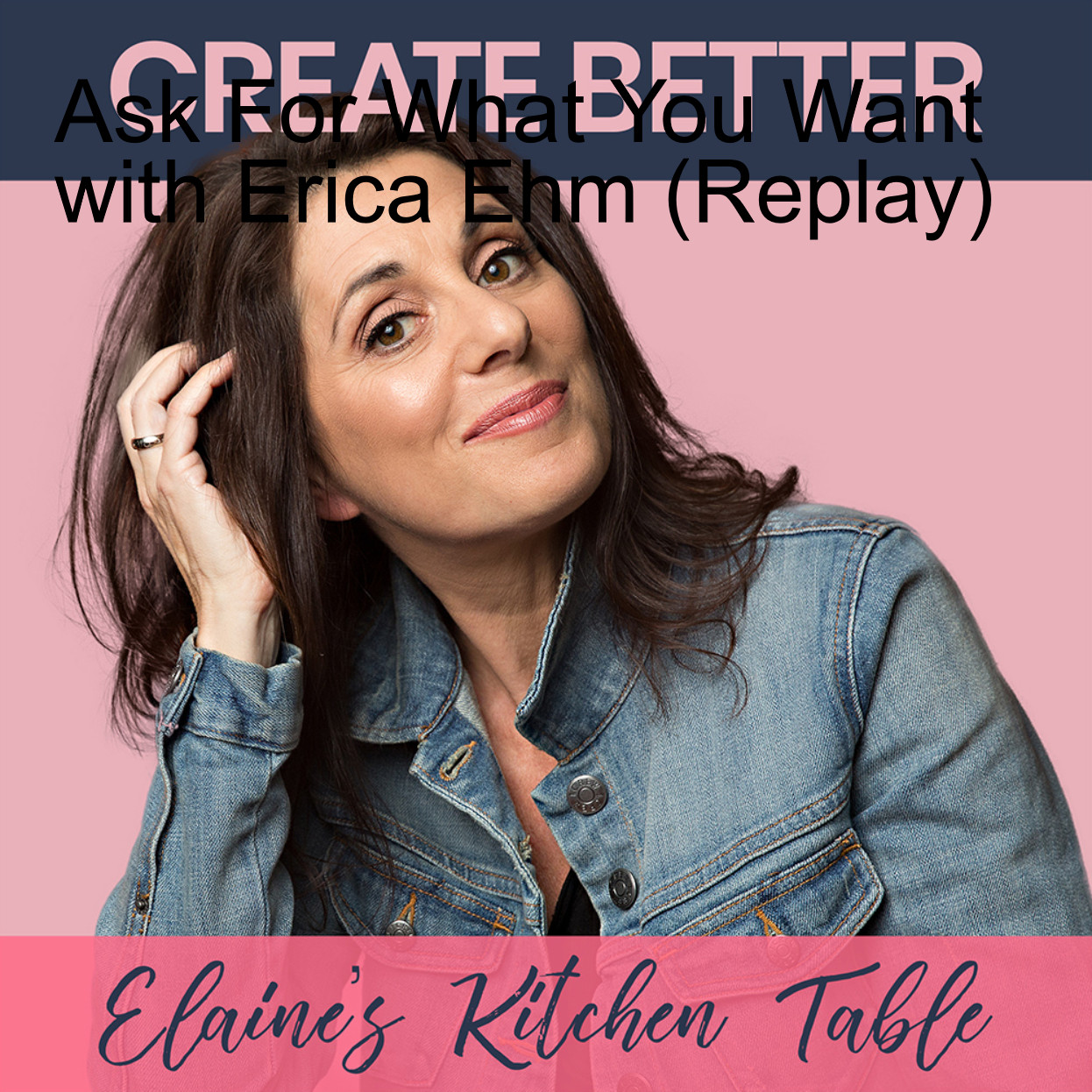 You may know Erica Ehm as a pioneering "VJ" (video-jockey) on MuchMusic (Canada's equivalent to MTV) in the 80's and 90's, but she is that and so much more!
In this wide-ranging discussion, Erica shares her wisdom on:
Asking for what you want, the simple strategy that got here started in the competitive entertainment TV business
How to be an ally for those you love who are struggling with mental health issues
Her mother's life-changing words to her at age 8, along with notes from her own parenting journey
How she told her kids "Mommy comes first", and it empowered them to know and show respect for women
And more!
If you would like to live a life where you are able to make bold choices and successfully act on them, this is the episode for you!
Where to find Erica:
Twitter: twitter.com/EricaEhm
Instagram: instagram.com/ericaehm
Yummy Mummy Club: ymc.ca
Website: www.ericaehm.com
Show Notes: https://elaineskitchentable.com/089
Connect with Elaine:
Get a free chapter from Elaine's book, Sell Your Passion: https://elaineskitchentable.com/book/
Episode Sponsor:
Episode Sponsor: UPS, visit https://www.ups.com/comebackstrong to save up to 50% on your shipping!