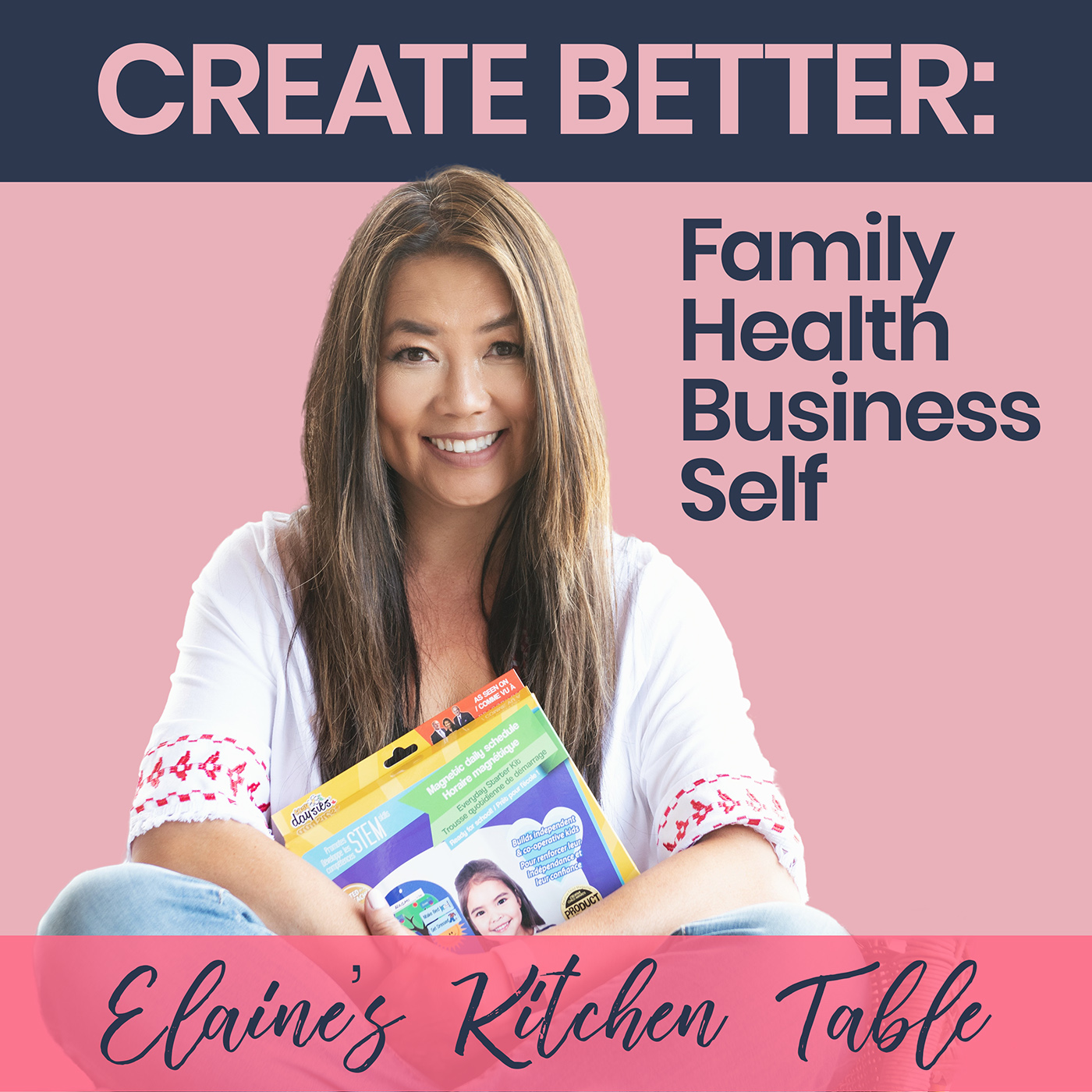 Imagine having 4 children, all with ADHD, one with depression, one on the autism spectrum, all while you are living with bipolar disorder. Then imagine writing 25 books, including "Happy Parents, Happy Kids" and "Parenting Through the Storm". You have just imagined Ann Douglas, an amazing woman, and besides all of the above, a parenting expert and columnist on CBC Radio.
In this episode, Ann shares with us the key techniques a 2020's parent should use to not only cope with the times but thrive as a family.
Where to find Ann: www.anndouglas.net
Ann's book Parenting Through the Storm on Amazon...
Ann's book Happy Parents, Happy Kids on Amazon...
Show notes: www.elaineskitchentable.com/090
Connect with Elaine:
Website: https://elaineskitchentable.com
Instagram: https://www.instagram.com/elainetancomeau
LinkedIn: https://www.linkedin.com/in/elainetancomeau/
Facebook: https://www.facebook.com/ElainesKitchenTable
Twitter: https://twitter.com/chatwithelaine
Elaine's company Easy Daysies:
Website: https://www.easydaysies.com/
Instagram: https://www.instagram.com/easydaysies/
Facebook: https://www.facebook.com/easydaysies
Twitter: https://twitter.com/easydaysies
Pinterest: https://www.pinterest.ca/EasyDaysies/
Get a free chapter from Elaine's book, Sell Your Passion: https://elaineskitchentable.com/book/
Episode Sponsor: